Six Bullets Crew
If they got paid, we couldn't afford them
Writer / Director / Producer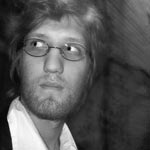 Killeen
Killeen has been writing, designing, and directing theatre in southeastern Wisconsin since the early 1990s. His writing and directing credits include an adaptation of the ballet "Swan Lake" for stage, as well as a nonprofit performance of Shel Silverstein's "The Giving Tree" with an added message about domestic violence. In this last production, Killeen explored digital effects in creating a virtual set through rear projection. This new intrigue in digital technology combined with his love for theatre and storytelling steered him to explore filmmaking, and in 2003 he started the film company Signal Fire Films, LLC. Signal Fire Films mission was to create an outlet for creative storytelling through film. The company's premier endeavor is also marking Killeen's debut as a film writer/director.
Director of Photography / Special Visual Effects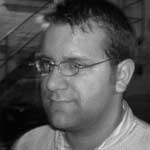 Kline
"Six Bullets" is Kline's first project as Director of Photography. He was assistant editor on Antony Teofilo's independent film "42 Guys in Suits" and lead editor on various commercial video projects. Kline founded the effects warehouse Little Fish Digital to work with Killeen on "The Giving Tree", and provided visual effects and color grading for "42 Guys in Suits". He is a student of the University of Wisconsin Colleges with a major in Film and Video.
Costume and Make-up Design / Properties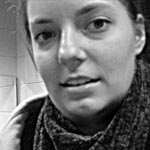 Hacker
Hacker also began her artistic talents with theatre. She has been creating costumes for large scale productions in southeastern Wisconsin since 2002 for Killeen's stage adaptation of "Swan Lake." A longtime friend of the other key crew members, most notably Killeen, Hacker joined the Signal Fire Films team early on and was key in shaping the look and feel of the film "Six Bullets". An artist by trade, with a BA in metalsmithing from the University of Wisconsin-Milwaukee, Hacker was responsible for designing and constructing both the costumes and jewelry in "Six Bullets".
Line Producer / Assistant Properties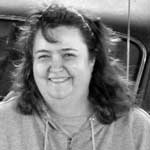 Ellis
Catharine Ellis has been acting in Wisconsin theatres since 2001. She joined the crew after appearing in a stage production of "You're A Good Man Charlie Brown" with Killeen and Kline. She has taken on many roles in "Six Bullets" including location scouting, casting, scheduling, script revisions, and properties.
Production Designer / Marketing and Sales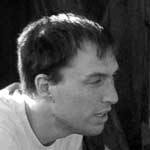 Bott
Bott has been involved in the technical side of metro Milwaukee theatre for over 20 years. He joined the Signal Fire Films team when longtime friend and theatre colleague Killeen had the first idea for the script "Six Bullets," and he helped shape the final project. His work on the film included prop and set design as well as location scouting and post-production foley recording. A marketing student at the University of Wisconsin-Milwaukee, Bott also brings his knowledge of advertising to Signal Fire Film's marketing department.
"She lit herself on fire."
- Jason Bott, on why an assistant was late for shooting, January 2005.